Free At-Home Resources for Children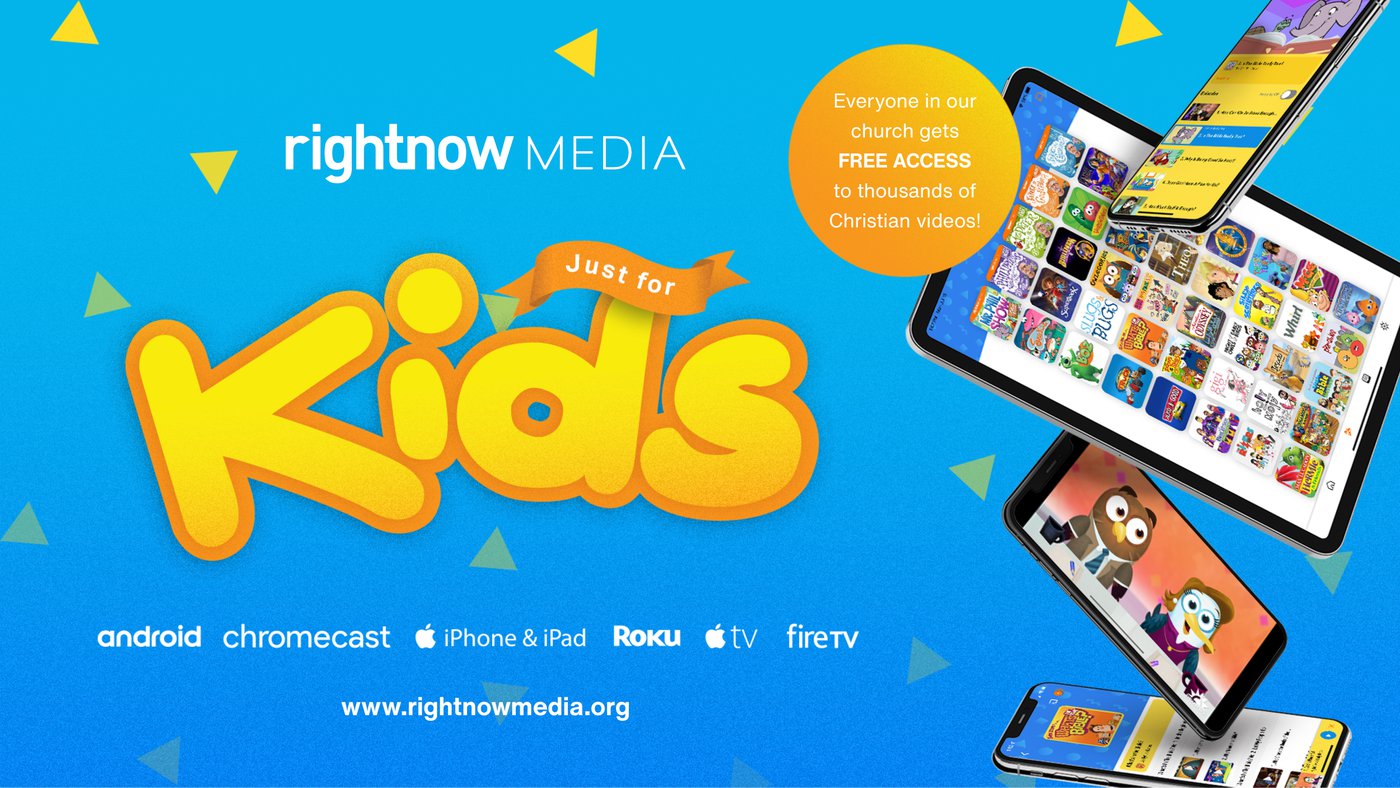 The BibleProject: YouTube Channel
BibleProject is a nonprofit animation studio that produces short-form, fully animated videos. Their videos and all of their other resources are available for free to help people everywhere experience the unified story of the Bible. Our Connect Kids ministry leaders love using the BibleProject to engage with your kids on Sunday mornings and Wednesday nights. Check out the link below for the complete collection of awesome videos to teach your kids right at home.
Virtual Museum Tours
Having your kids at home for multiple weeks can have some issues and complications beyond having enough food and supplies for two weeks. In terms of entertainment, it also probably means you and your kids may be in for a lot of boredom, a lot of Netflix, and a lot of browsing the internet. But there is a way to get a little culture and education while you're confined to your home. This collection is especially good for students who are looking for ways to stay on top of their studies while schools are closed. Now you can all "go to the museum" and never have to leave your couch!
The Bible App for Kids: YouTube Channel
The Bible app has some awesome, and engaging videos on their YouTube channel. Their channel features tons of bible stories that are easily understood and explained just for your children. Check out their channel through the link below.
Have a VBS Song Dance Party!
We know every year after VBS your kids are just dying to dance to the songs again, so why not bring them back and have a VBS song dance party for the whole family?! This is a great way to engage with your kids, send a good message, and maybe even burn a couple calories along the way. ;)
Remote Learning Opportunities
All of the lessons below are expertly designed to engage students, achieve learning outcomes, and be easy for teachers to use. There are short mini-lessons that are completely digital and full lessons that include an activity. All of the activities are designed to use simple supplies a parent will likely already have at home.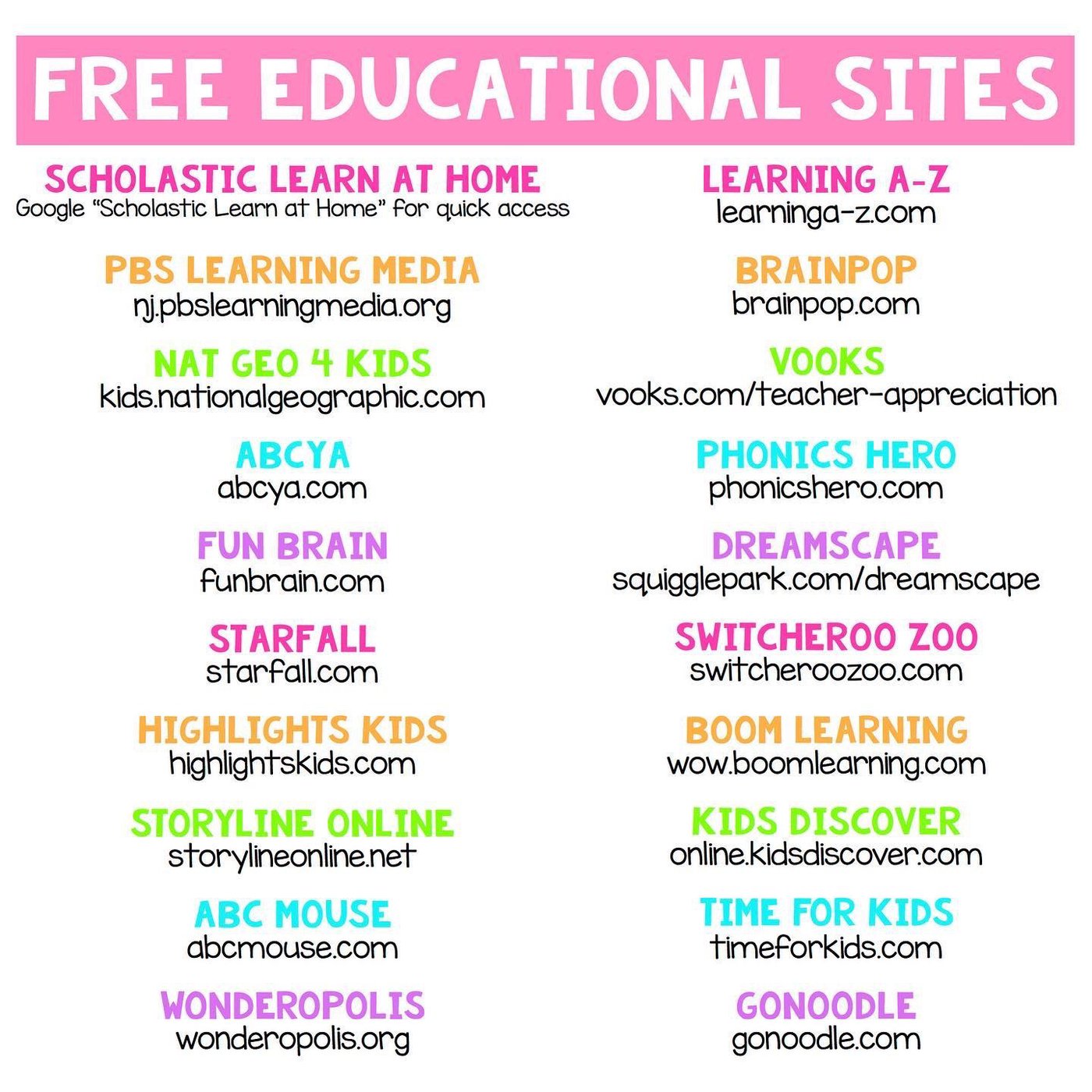 Take a StayCation
There's lot of fun activities that can be done right in the comfort of your own backyard. Check out the resource below to see how you can have a fun "staycation" with your family while the kids are out of school and eager to be active.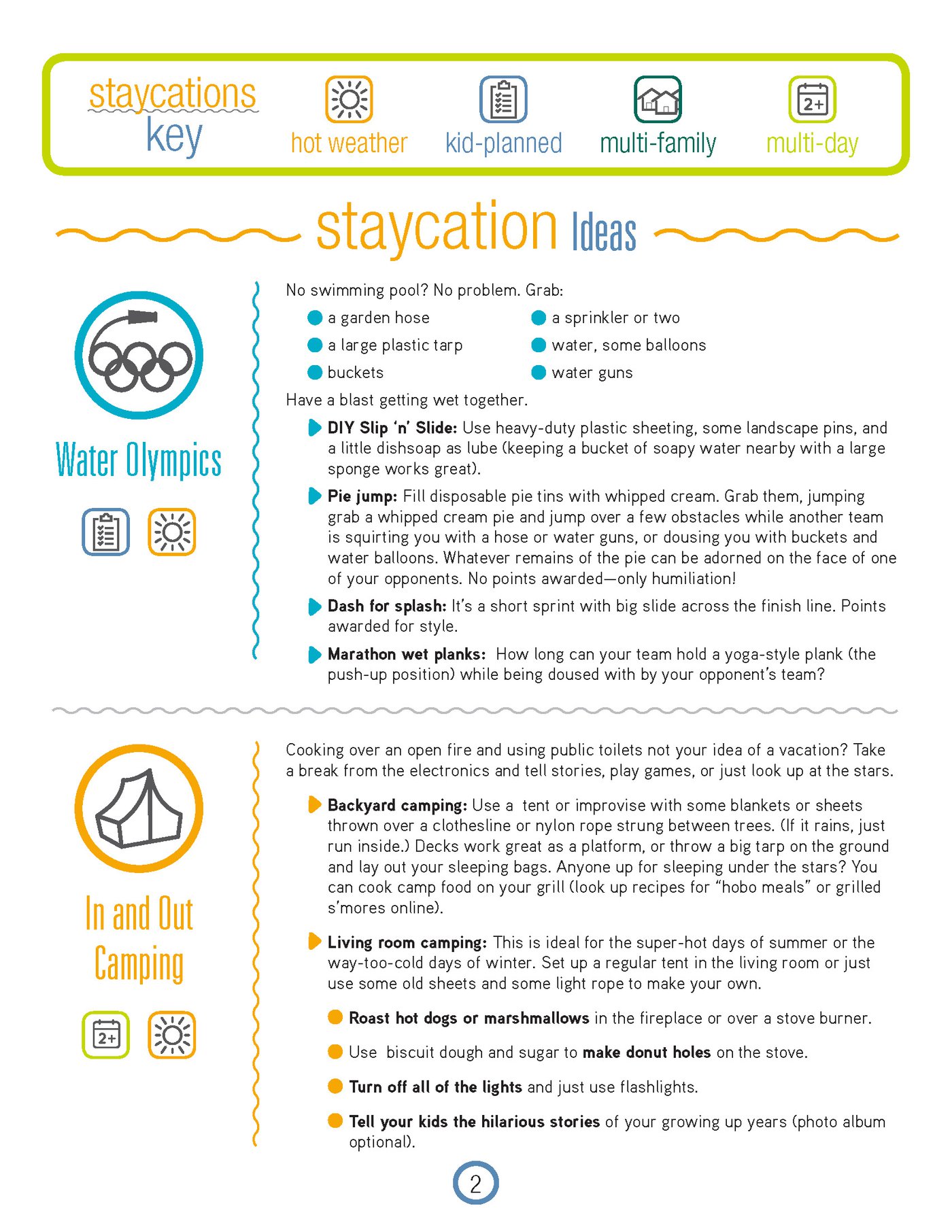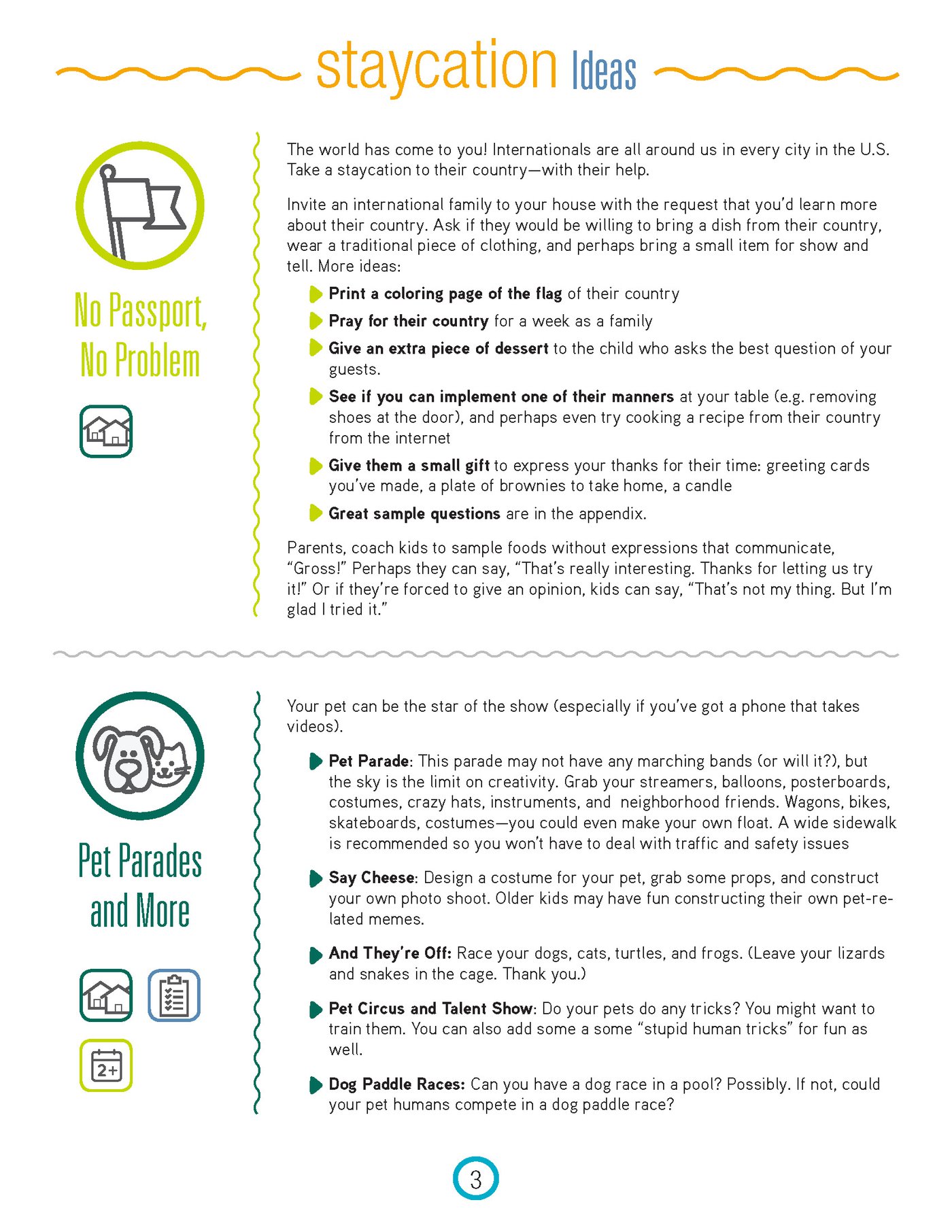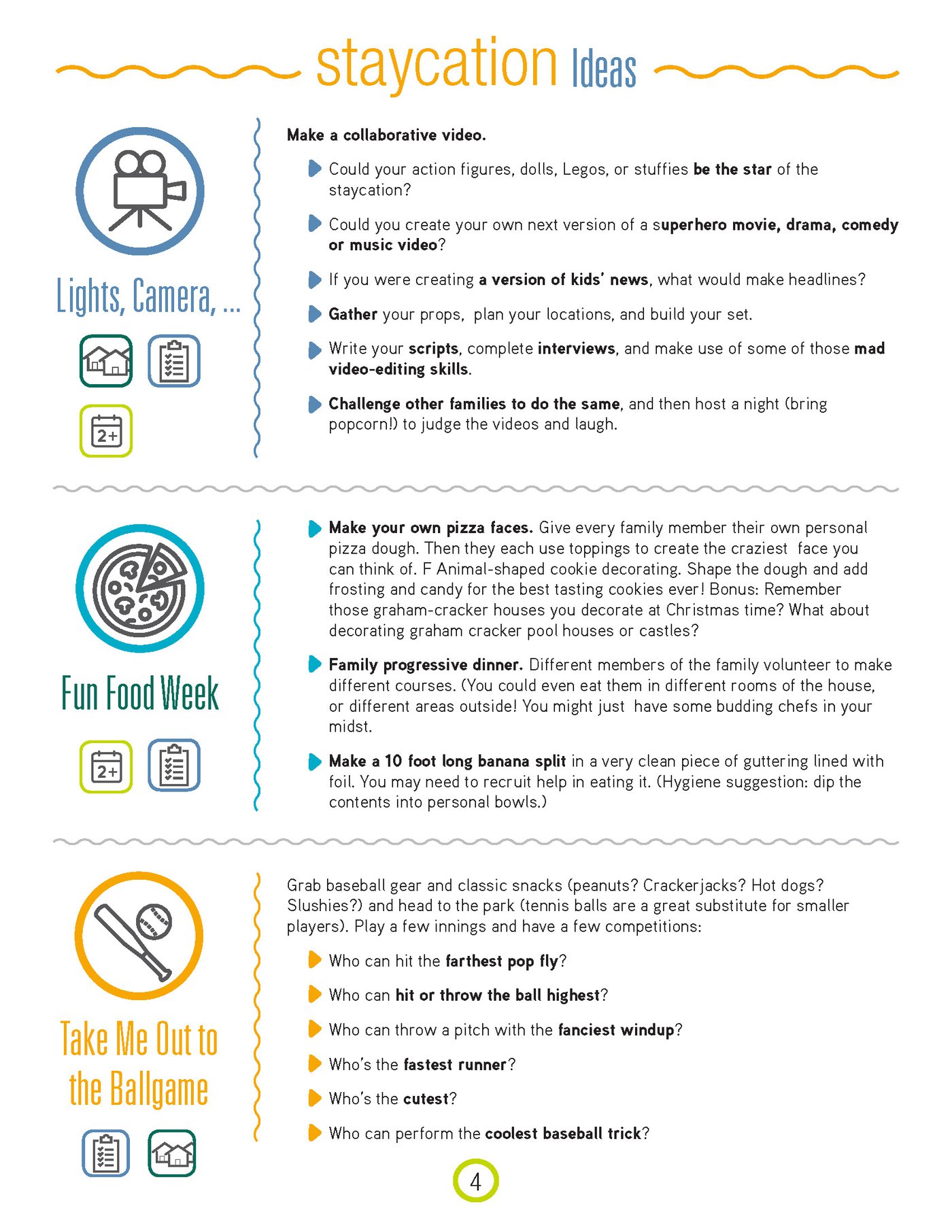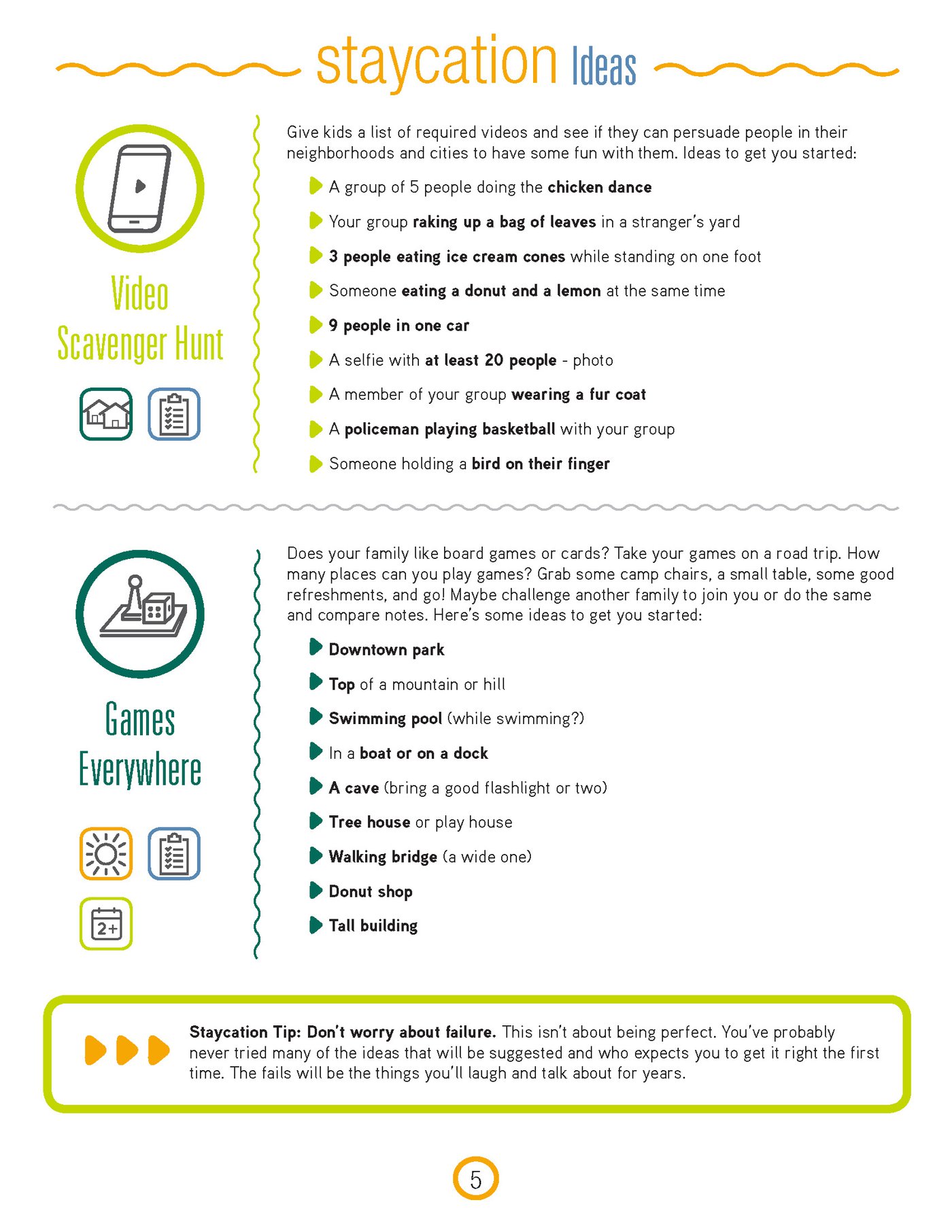 Things To Do:
If kids are missing their school friends or other family, try video chats to stay in touch.
Practice multiplication, division, addition and subtraction with your kids. That'll put them in a REALLY good mood. For older kids, break out the practice tests.
Build a fort with blankets or cardboard boxes.
Make time for active play. Bring out the blocks, balls, jump ropes and buckets and let the creativity go.
Do that mending and ironing you've been putting off since 2004.
Make freeze-ahead dinners. The ones you wish you had right now.
Make mazes or puzzles for each other to solve.
Make homemade mini pizzas.
Download an app and learn how to edit videos.
Call your elderly neighbors and see what you can do to help. Make happy notes and leave them on their door.
Play Monopoly with the rules that make the game go slower.
Create a treasure hunt for them (leaving clues around the house or yard).
Maintain a sense of hope and positive thinking; consider keeping a journal where you write down things you are grateful for or that are going well.
Do a science experiment.
Go through clothes (for you and your children) in drawers and closets. Try on and toss.
Pitch a tent inside and have a family campout.
Take out all the beach chairs, umbrellas, and boogie boards and make a beach day in your living room.
Create a schedule for your day – but don't put too much pressure on yourself to stick to it.
Make fun decorations for the holidays and decorate the house with them.
Collect all the pennies from the corners of the house, coat pockets, sofa cushions, jeans in the laundry. Maybe you'll have enough for a cup of coffee at Starbucks. Then again, maybe not.
Play this fun game with your kids: Let's Clean the Bathroom!
Do shadow puppets in the dark.
Play family-friendly spin the bottle with your chore list. Hope it doesn't point to you when it's time to clean toilets.
Experiment all day on devising the ultimate chocolate chip cookie. Tasting mandatory.
Sleep. Glorious sleep.
Have a reading or movie marathon.
Take turns saying tongue twisters.
Send messages to your friends and relatives with your favorite memories with them.
Build paper airplanes and have a flying contest.