WE BELIEVE GOD WANTS MORE FOR US:
In Ephesians 3:20-21 Paul writes, "Now to Him who is able to do immeasurably more than all we ask or imagine, according to His power that is at work within us, to Him be glory in the church and in Christ Jesus throughout all generations, for ever and ever! Amen."
That is why Phase 2 is MORE THAN A BUILDING! It is about what will happen on the inside that counts! We believe that Jesus is calling Connect Church to do immeasurably MORE! That's why we believe Phase 2 and the building of our new Multi-Purpose Center is so important.
As beautiful and useful as our existing building is, it does not facilitate everything that we envisioned from the inception of Connect Church. Our students do not have a place to call their own. Having a space that is dedicated and designed for the next generation will keep them connected to Jesus and each other. Additionally, our staff does not have dedicated office space that is sufficient for our ministry needs. We also look forward to hosting different kinds of events for the community as well as our church family. Events like VBS, game nights for kids, students and young adults, community gatherings, conferences, and more will all be possible. There is so much more we want to accomplish for God's Kingdom.
That is where Phase 2 comes in! The new Multi-Purpose Center will facilitate additional ministry opportunities and allow us to connect even more people to CHRIST, COMMUNITY, AND PURPOSE. The vision God has given us to connect our community to Him has not changed. We are more dedicated than ever to reaching our community with the good news of Jesus Christ.
HERE IS WHAT WE ARE PRAYING FOR!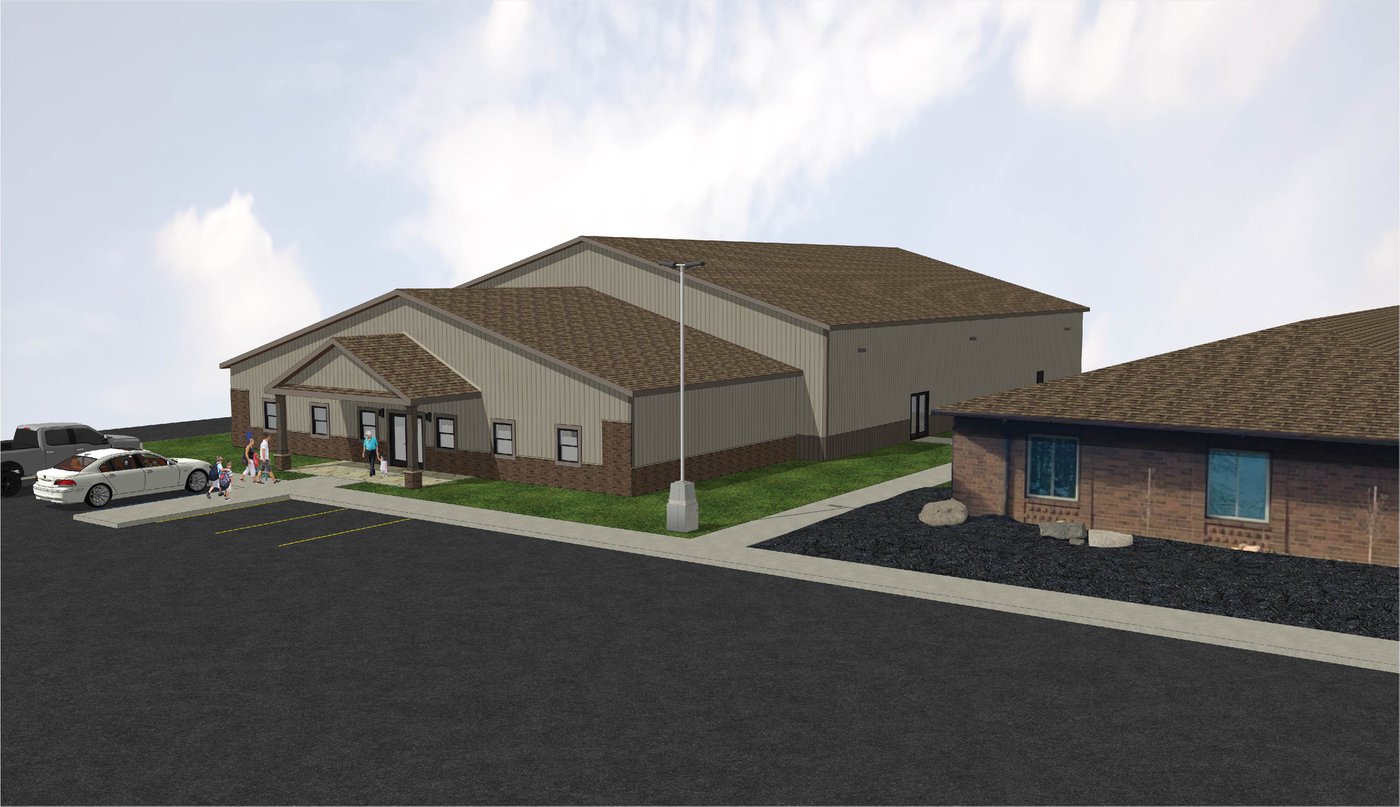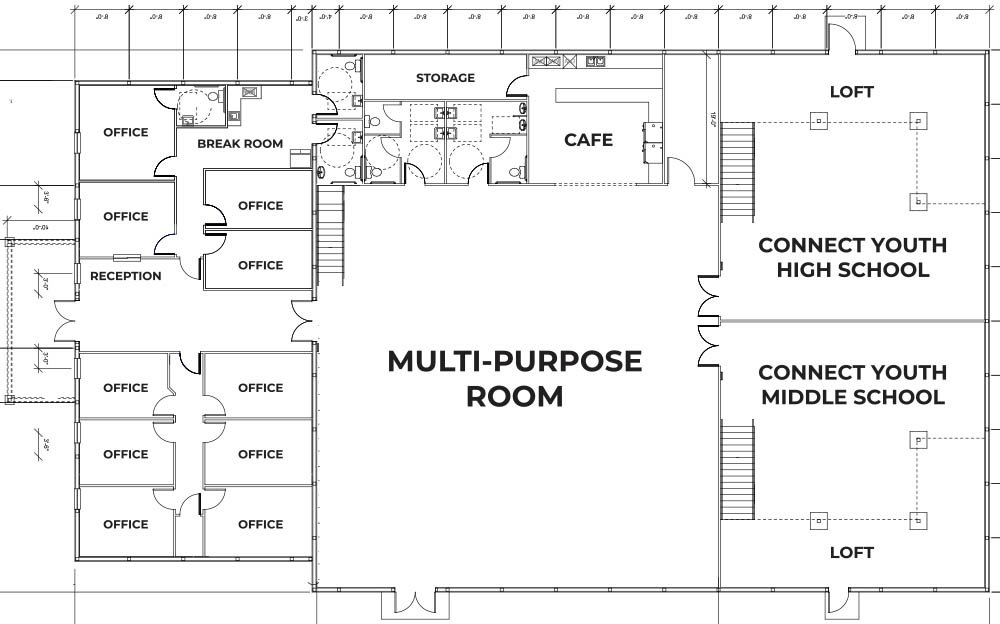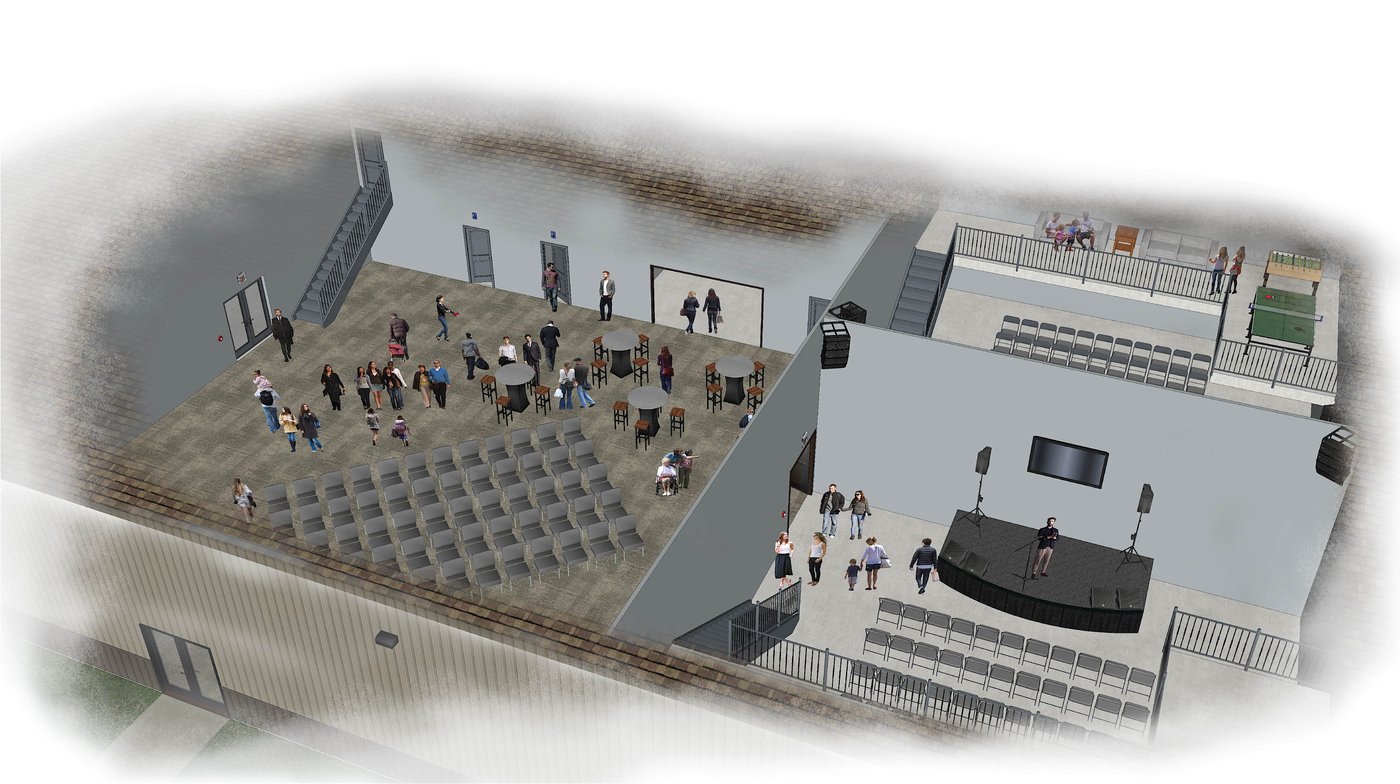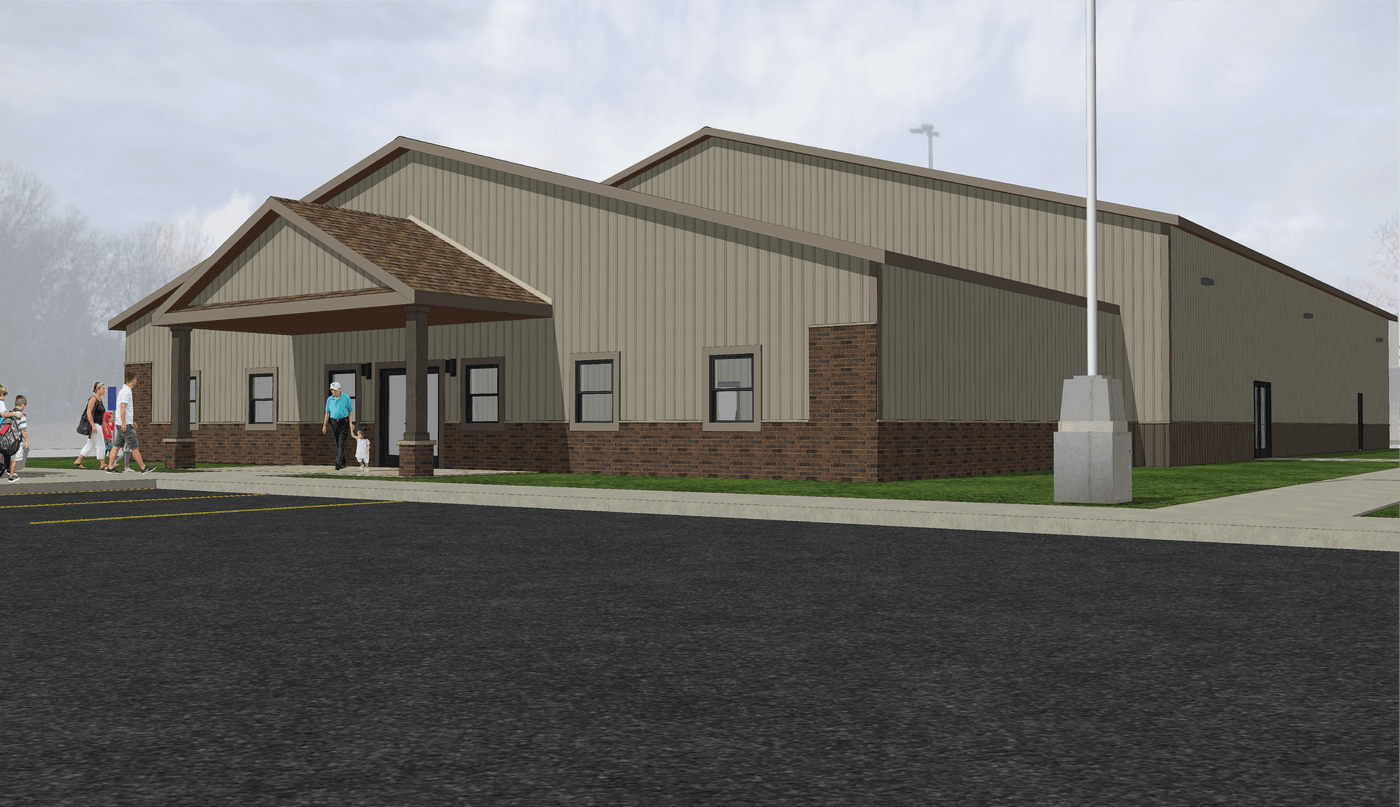 WHAT IS INCLUDED IN PHASE 2?
• Two dedicated rooms for our High School and Middle School students.
• A 3,000 square foot multi-purpose room that can be used for everything from community events to kids and youth games to worship services.
• A cafe area.
• Offices and reception area for our staff.
• Additional ministry supplies, lighting, sound, networking, security and fire alarm and parking lot completion.
This will be all-inclusive with everything we will need!

HOW WILL WE FUND THE MULTI-PURPOSE CENTER?
On February 28, 2021, Commitment Sunday, we kicked-off the More Than A Building campaign. So far we have raised enough to cover a little more than the first two phases of payments. We are asking The Lord to continue to provide the rest of the funds through the sacrificial giving of His people.
We want to be up-front, honest and transparent. Obviously it takes money to build a building and we are seeking the Lord to provide it. We would have rather not pursued financing. However, there is an urgent need for the future of ministry. There is a vision of Kingdom work that God has given us and we can accomplish that through the Multi-Purpose Center. On February 11, 2022 we secured the financing we need to complete the project. We believe God wants us to move forward now and we are trusting Him for wisdom.
It is a $650,000 loan that we will draw from to complete the project. We do not have the use all of it, so if we can finish the facility for less we will do that. There is no early pay-off penalty and our next goal will be to pay it off as soon as possible. Every designated dollar given will go towards paying this down. This loan DOES NOT put the church in a place where we will become financially strapped. The monthly payments will not cause us to compromise our current ministries in any way.
GIVING TIMELINE | TOTAL COST $1.35 Million
PHASE 2.1: November 2021 - $350,000 (DONE!)
PHASE 2.2: February 2022 - $350,000 (DONE!)
PHASE 2.3: April 2022 - $350,000 (Covered by the loan)
PHASE 2.4: June 2022 - $300,000 (Covered by the loan)
TOTAL COST: $1,350,000
*dates are approximate and are subject to change

WHAT ARE THE DIFFERENT WAYS I CAN GIVE?
One-Time Gift: We're asking that you and your family pray about a sizable one-time gift to go towards Phase 2. We also have three more milestone dates throughout the construction process.
Multi-Phased Gifts: We have four phases throughout the construction process. If the Lord has blessed you to be able to give towards each phase, then you may be able to commit multiple gifts to the Lord as the construction progresses.
Weekly or Monthly: Commit to giving to the building fund on a weekly or monthly basis. If you are currently giving to the building fund, would you commit to the Lord to continue doing that? Spend some time in prayer to assess what God is calling you to give. Having recurring gifts allows us to pay our financing (if needed) as we build.
FAQs
WHERE WILL THE BUILDING BE LOCATED?
The Multi-Purpose Center is located directly south of our existing building.
WHAT ARE THE PHYSICAL DIMENSIONS OF THE BUILDING?
The structure will be just over 10,400 square feet. It will be 80 ft wide x 135 ft long with an 18 ft. ceiling in the multi-purpose room and youth rooms.
HOW LONG WILL THE CONSTRUCTION TAKE?
If all goes well the construction should take about 8 months from ground breaking.
WHEN WILL THE BUILDING OPEN?
We are hoping by the end of summer 2022.
God has immeasurably more for us than a building. He is going to transform the lives of our students, our families and our community. Thanks for being a part of what He is going to do!