Say hello to the leadership team at Connect Church. Got questions for the lead team at Connect?
Contact us by clicking here.
JASON KNIGHT | LEAD PASTOR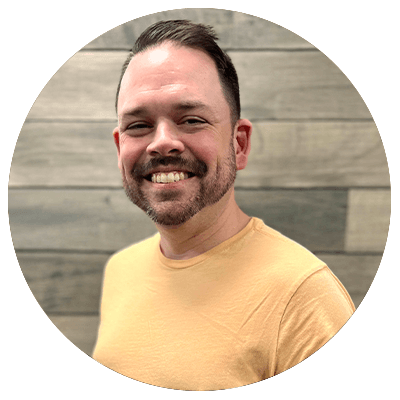 Jason and his wife Valerie have been involved in church since 2003 when they felt God's calling to volunteer in the middle school department. In 2008, God called them into full-time youth ministry and Connect Youth Ministries was the result. In January of 2019 Jason's role expanded into working with adults. While he was still involved in the direction of the youth ministry, his major focus shifted too discipleship, family ministries and Life Group development. In November 2019 Jason was installed as the Lead Pastor of Connect Church.
Pastor Jay has a Masters degree in Christian Ministry and Pastoral Studies from Liberty Baptist Theological Seminary as well as an Associates and Bachelors degree in Fine Arts and Religion from Liberty University. He also has an Associates degree in Graphic Design with Honors from the Art Institute of Pittsburgh.
Jason and Valerie have four children, Gavin, Alyson, Lincoln & Wilson, as well as a desire to see life change in people by helping them move toward a stronger connection with God.
Email: jk@connectchurch.xyz
RANDY VANDEMARK | WORSHIP PASTOR & PRODUCTION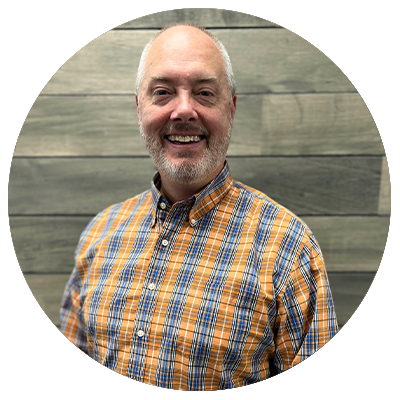 Randy grew up in central Michigan in a family that loves to sing, and he continues to spend his days promoting God's praise as the Worship Pastor for our Classic service. With almost 30 years of music ministry in Louisville KY, Erie PA, Mansfield OH, and Cleveland OH, he joined the team in September of 2011. Pastor Randy holds a Masters in Church Music degree from Southern Baptist Theological Seminary. When investing in the life and service of those that attend the Classic Service, sing in the choir, or play on the praise team, Randy knows he is doing what God has called him to do. His favorite verse says, "Whatever you do, in word or deed, do all for the glory of God." (I Cor.10:31
)
Randy and his wife, Cyndy, have two adult daughters, Rebecca and Jennifer as well as 5 (almost 6!) grandchildren.
Email: rv@connectchurch.xyz
LARRY KNIGHT | ASSOCIATE PASTOR OF CARE MINISTRY & FACILITIES DIRECTOR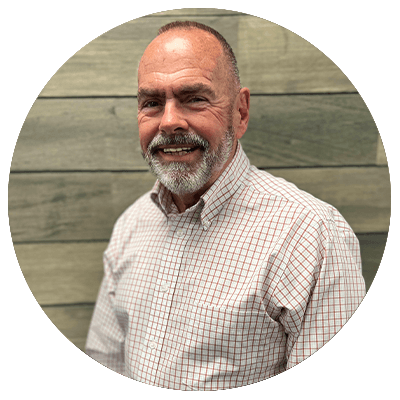 Larry Knight can usually be found around the office with a Diet Coke and Hershey bar in hand. 😉 Larry and his wife have been involved with church ministry for most of their adult lives. He currently serves our church family through our Care Ministry where he works to meet the spiritual and emotional needs of our church family. Our Care Ministry is focused on reaching out to our shut-ins, connecting with grieving family members and more. He is passionate about people and will go above and beyond to make sure that everyone is taken care of. You can also thank Larry for the upkeep of our landscaping and grounds, he loves landscaping and making sure the property is looking great and welcoming.
Larry and his wife Patti have one son, Jason, and one daughter, JoAnn. They're also very proud grandparents to 7 grandchildren!
Email: lk@connectchurch.xyz
TRAVIS MIKODA | YOUTH & NEXTGEN PASTOR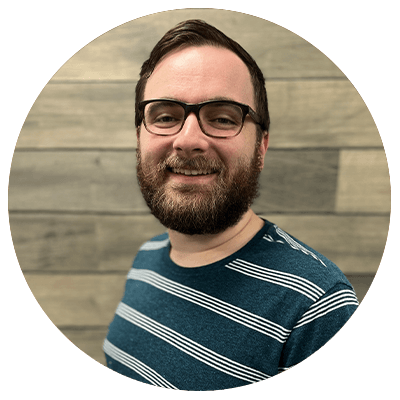 Travis came to know Jesus personally in 2005 at a walk-through play experience that shared the Gospel and has been serving in full-time ministry in various roles for 6+ years. He and his wife, Ashley--who is his favorite person in the whole world--have been married since June of 2016 and welcomed their first kid, Thomas Iroh Mikoda (his middle name is from Avatar the Last Airbender; if you haven't watched it you really should), into the world in 2021. Travis felt the call to ministry when he was in Connect HSM with Pastor Jay at Lift Camp in 2012 right before they went on their trip to the United Kingdom. After that call, Travis went on to study and receive his Bachelor's degree in Hospitality Management from Indiana University of Pennsylvania (IUP). He also met Ashley at IUP through the college ministry that they were both heavily involved in! After college, Travis was a campus minister at the University of Findlay for two years and following that was a Pastoral Resident of College Ministry (full-time pastor in training and full-time seminary student) for the past four years. In that time he received his Masters of Biblical Studies and Theology from Western Seminary. When you meet Travis, you will quickly learn that he is a NERD in ALL things--the Bible, coffee (can YOU guess how many different ways Travis and Ashley have to make coffee in their house?), Marvel Comics, the Lord of the Rings, and pretty much everything else. He is truly passionate about making the Gospel and the Bible accessible, personal, and fruitful in others' lives!
Email: tm@connectchurch.xyz
JUSTIN JOHNSON | KIDS PASTOR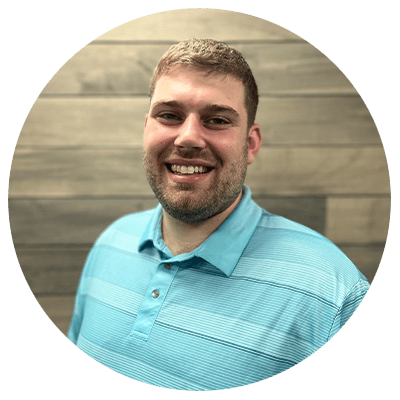 Justin grew up in Oregon where he attended Oregon State University and moved to Arkansas in 2020 to finish his degree at the University of Arkansas. In 2021 he gave his life to Christ and was called into ministry a short time after. In 2022, God gave Justin the opportunity to spend a year at his home church refining and developing his calling as a Kid's Ministry Resident. Through that experience, the Lord confirmed his call to Kids Ministry and opened the door to move to Ohio and reach the next generation for Jesus! Justin recently got married in 2023 to his wife Lindsay. You can usually find Justin at a baseball game cheering on his favorite team the Los Angeles Angels. Justin and Lindsay have a dog named Laney and a crazy cat named Dexter.
Justin has a bachelor's degree from the University of Arkansas in Sports Management and is currently pursuing his Master's Of Divinity in Biblical Studies from Liberty University.
Email: jj@connectchurch.xyz
SUE KUHN | LEAD ADMIN & KIDS MINISTRY ADMIN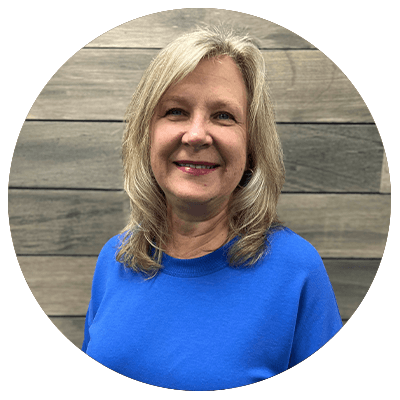 ROXANNE GORHAM | ACCOUNTING & FINANCE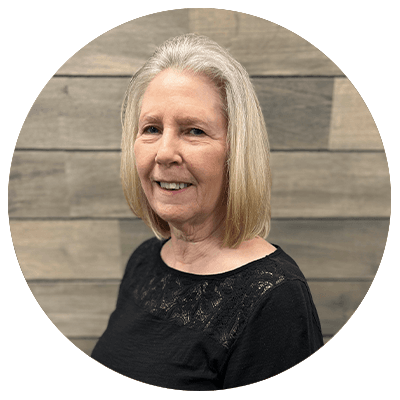 e-mail: rg@connectchurch.xyz
Ph: 330-745-8824 ext.212
KYLIE HOLM | ADMIN SUPPORT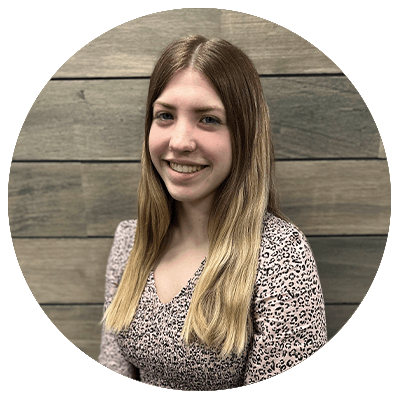 VALERIE KNIGHT | NURSERY COORDINATOR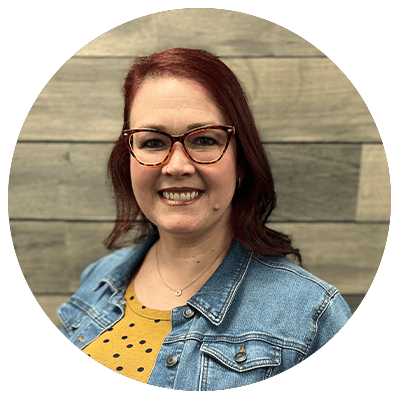 NORA ADKINS | FACILITIES TEAM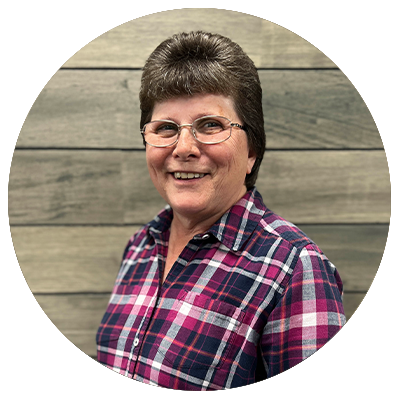 BOB SCAFFIDI | FACILITIES TEAM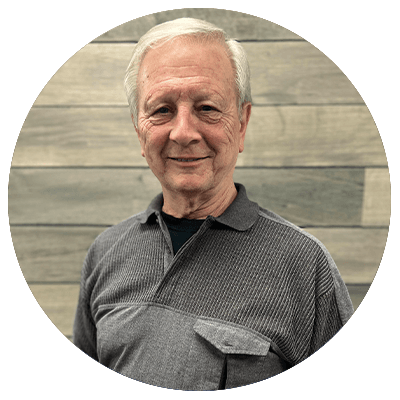 DAVE DAVENPORT | FACILITIES TEAM