Youth Ministry at Connect Church
At Connect Church our youth (6th through 12th grade) experience an exciting, age-appropriate environment where they learn about Jesus in a creative and relevant way.
We would love to see you and your family visit Connect Youth.
Your first visit
CONNECT YOUTH MEETS ON WEDNESDAY EVENINGS IN THE WORSHIP CENTER FROM 6:30PM TO 8:00PM.
Here's what to expect when visiting Connect Youth for the first time:
First, find the Big Orange Wall, it's the only one in the building, so we're confident you'll be able to find it! There we will meet your family, check your teen into our system.
Upon checking in for the first time, we will ask for the following personal information (NOTE: We value your privacy and will not share this information with anyone):
Parent/guardian name(s)
Teen's name
Teen's birthdate
Home address
Phone number
Any special instructions (allergies, special needs) for your teen
How check-in works
Before Service: You can check-in your teen at any available kiosk. After finding your teen's name in the database, you may drop them off in the Worship Center on Wednesday evenings from 6:30pm to 8:00pm.
After Service: After the service is complete, you will return to your teen's room and pick them up. After Wednesday night services, we typically have a snack and time to hangout for the teenagers in the Cafe!
Meet our Youth pastor
Mikey McVey joined the Connect Church leadership team in 2018 as the Intern Youth Coordinator and now is in charge of Connect Youth as the Youth & Young Adults Pastor. Mikey is currently completing his Bachelor's degree in Biblical and Theological Studies at Liberty University. In his free time he loves playing sports, hanging out with his friends and family, and building relationships with those who God places in his life. He's a huge history buff and former baseball player, so feel free to ask him about it! Mikey is passionate about connecting middle school and high school students to Christ, community, and purpose - as his life was transformed in huge ways when God got ahold of him when he himself was a high school student.
To get ahold of Mikey, you can email him at mgm@connectchurch.xyz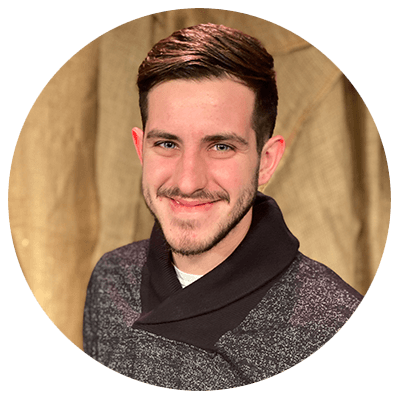 Check out our website and social media!
We have a website dedicated to Connect Youth specifically that you can show your teen before attending Connect Church for first time to see what we're all about. Check it out at CONNECT316.COM
We're also very active on social media. Feel free to check out our Facebook, YouTube, and Instagram pages to see what a normal Wednesday night and Sunday morning look like in Connect Youth.
Got questions?
If you have further questions concerning our Connect Youth experience or visiting Connect Church with teenagers, simply click the button below and get in touch with us! We hope to see you soon!